Yes this server will kick you if your ping exceed 300 .

Here is where you can search for the item you are trying to craft, go on try it!

Once you placed the correct item in the correct slot this is where you craft the item , left click on the craft button and the item will be created.

Let's craft something but first lets collect the material
If you search for a stone axe in the craft table you will see that you need 3 items
A stick, 1 plant fiber and a sharp stone.
Lets start with the stick. As you walk in the world you will find plant and bushes
that look like the one in this picture. After punching it several time it will break into sticks.
Then come the time to get the plant fiber, you can get it by transforming grass.
First punch grass several time to break it down and then collect it. Then place it in the
craft table and hit craft.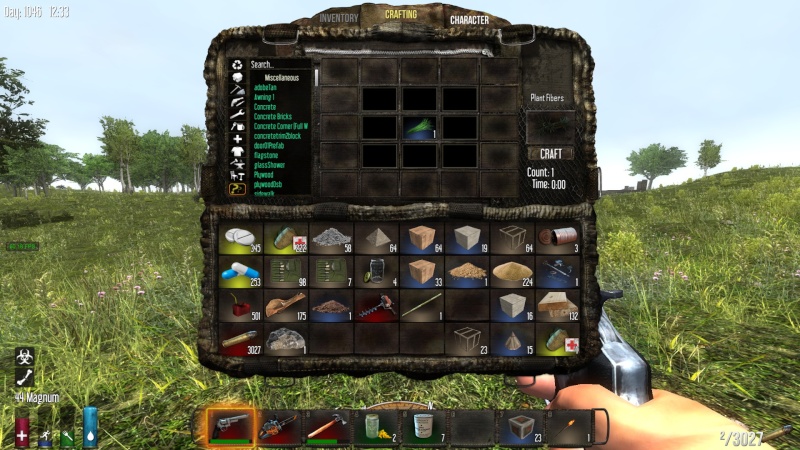 Last item to be collected is a small rock, wander through the world to find
a small rock on the ground ( see first picture ). Once you've find one and
collected it, you need to transform the stone into a sharp stone. This is the
same procedure as the plant fiber ( see picture 2)
1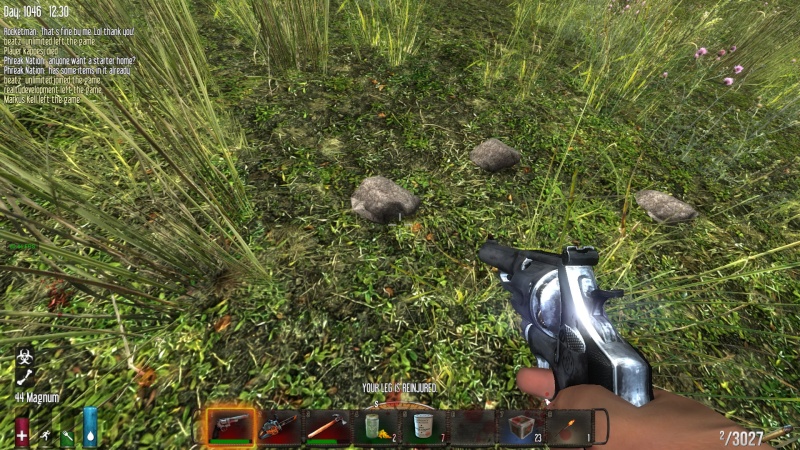 2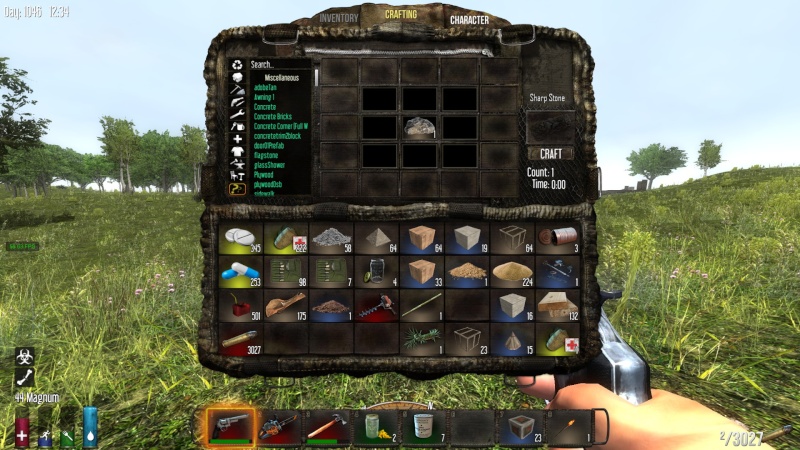 Finally
, assemble all these ingredients in the craft table and TADA!